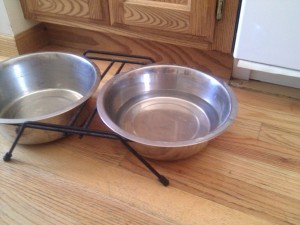 Don't try this at home. Unless you have a few phones to spare.
My Nexus One survived being completely submerged in water.
I came home from grocery shopping and I put my Nexus One and my wallet in one of the plastic grocery bags  for the walk into the house. I put the plastic sack on the kitchen counter and walked across the room. I turned around just in time to see it lean over and dump my phone and my wallet straight into the dog's water dish!
I rushed across the room (to the sound of my 4 year old saying, "What? What, Mommy? Why you say 'Oh, shit!'?"), yanked my phone and wallet out of the water, threw my wallet in the sink and immediately started trying to get the back off my phone. I got the back off, the battery out and dried off everything I could see. I then let it sit out for a couple of hours to dry. When I put the battery back in, everything worked perfectly.
Yeah!